If a student requests a refund, how will the admin pay him?
Once the student makes a refund request, the request will reach the admin.
Admin should click on the Refund requests tab and select Refund Request list-

By default, the status will be in Pending, click on the Edit icon

Scroll down to Accept/Reject the request

If the session crosses the given time limit, will the student be charged extra?
No. Students will not be charged extra.
If the tutor does not turn up, can the student ask for a refund?
Students can ask for a refund if they cannot attend the class. The refund request should be sent at least 24 hours before class time.
Is there an option for the student to avail of the discount using a coupon code?
Yes. Students can avail of the discount using the available coupon code. They can apply the coupon code on the booking page of the webinar/1-1 session.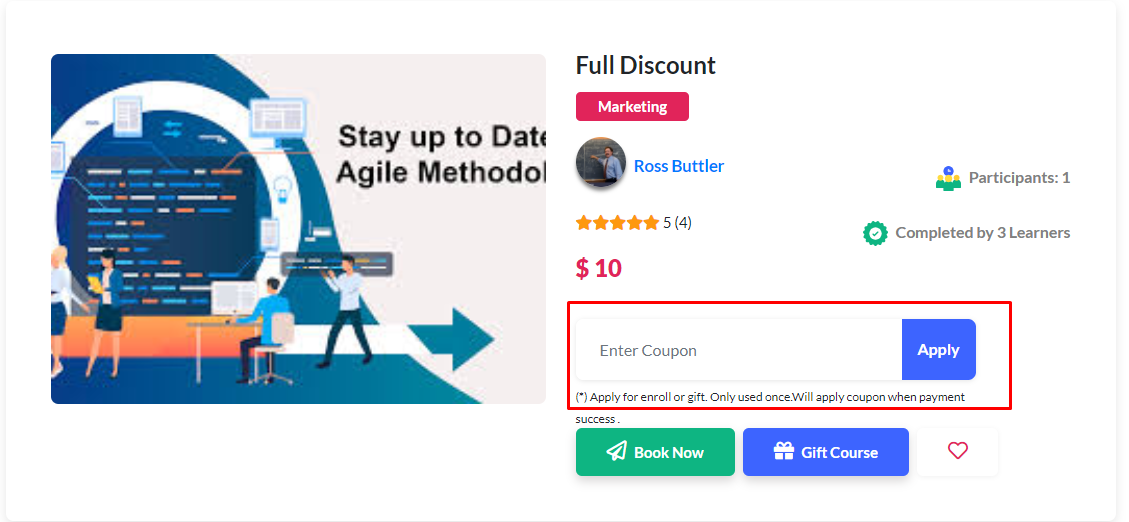 Is there any option for the students to raise queries after the classes?
The students can directly send messages to the tutor and get their doubts clarified.
What are the options for the students to reach out to the tutor?
The students can open a tutor profile, click on the Message button and send a message to that tutor.
What if the student books the class and does not attend? Can he still ask for a refund?
In this case, he cannot ask for a refund.
Where can the student see the list of payments he has made to attend classes?
Click on the My Transactions tab on the header to see the payments made.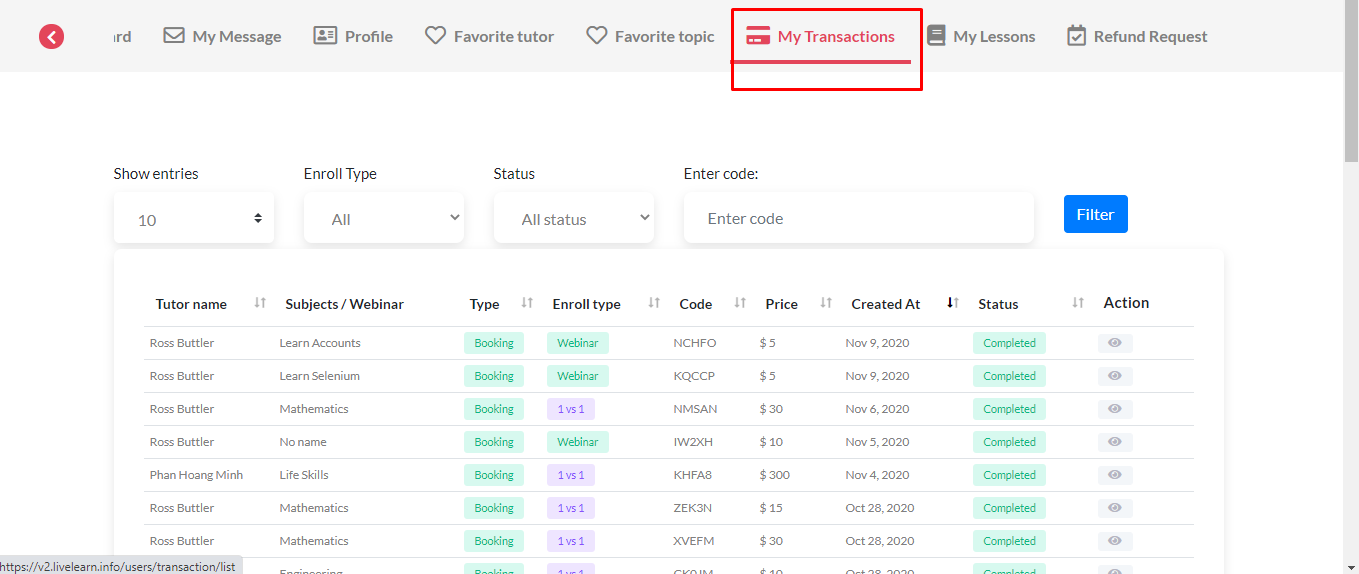 Will the student be notified after the booking is successful?
Students will receive an email after the payment is successful.
Will the system automatically disconnect the call?
No, the system cannot disconnect the call, only the tutor has the control to end the session.
Can the students request for a refund anytime after the class completion?
The student should send a refund request within 3 days for the completed class from his transactions page.