How are the courses managed by Tutors?
1.Login as Tutor.
2.Check the course Transactions page, to find the list of students who have purchased the courses of the tutor.
3.Also the tutor can get to know his earnings for the course against each student.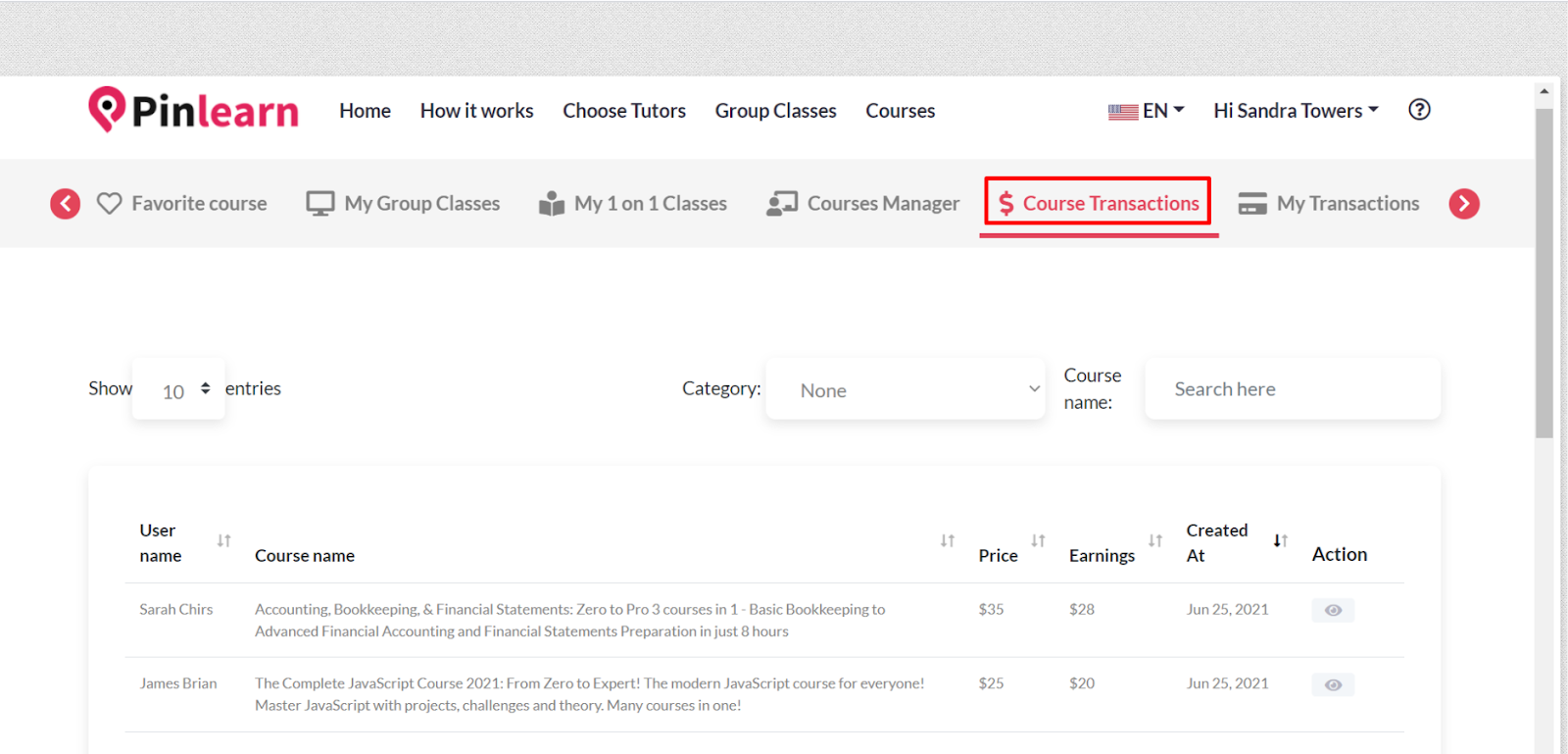 What are the media types of files that the tutor can upload in his lectures?
1.The tutor can upload video, audio, and PDF files
2.Supported video files for lectures are  mp4 file, WebM file, 3gp file, Ogg file, WMV file.
3.Supports MP3 for audio lectures.
4.PDF file for adding PDF lectures.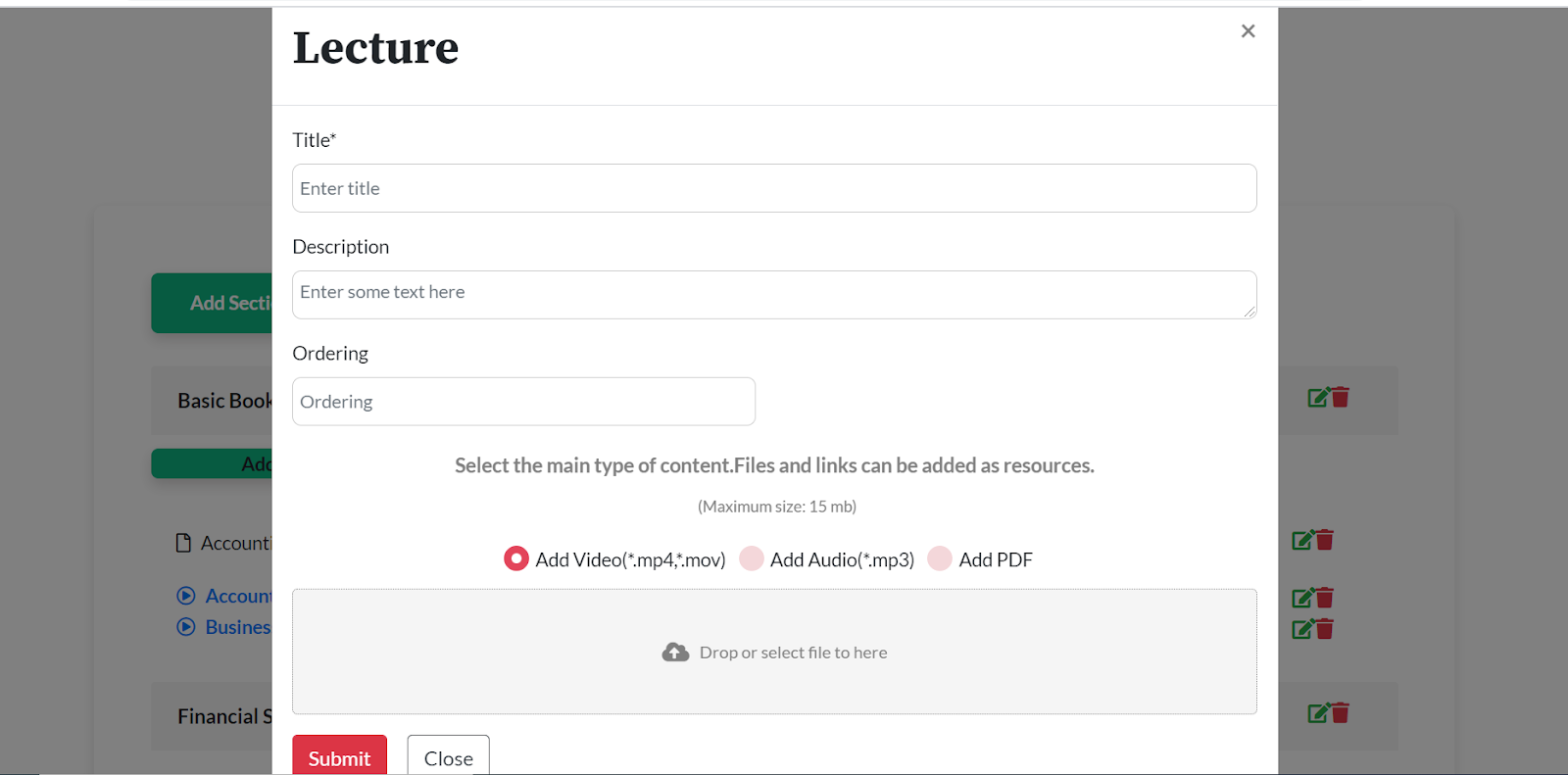 Can the student buy the same course again?
No, now the student can't purchase the same course that he has purchased already, there will be a tag "purchased " for purchased courses for the user and if he tries to  purchase it again, there will be a validation