A tutor is not able to log in.
The Tutor has to verify the account created, and Tutor has to accept the zoom invitation from the platform. After these validations are checked, Tutor can log in to their dashboard. 
A Tutor is not able to create available time in their calendar.
Tutor's zoom account is linked to Tutor's calendar. Therefore, the Tutor needs to verify their zoom account with the platform. Only then can Tutor log in and set available timings in their calendar. Another scenario that you need to check if the Tutor has time overlap with another scheduled class. 
Class shows completed before the appointment starting time.
If the Tutor starts the class before the scheduled time – the system takes it as the session begins and tracks it as In progress. After 5-10 mins if the Tutor ends the class – it will show as the session is completed. 
The Tutor got disconnected and rejoined the class.
If the Tutor gets disconnected in the middle of the class, the students will be moved to the waiting room, and Tutor can click on the same click to join & resume the class.
A Student got disconnected and rejoined the class.
Yes, if a student gets disconnected, they can click on the same zoom link to rejoin. 
A Tutor has not accepted the zoom invitation link. How can I resend it?
Login to your Organization's parent account profile in zoom > user management > you can see the list of tutors signed up. Under the pending tab > You will find the list of tutors who've not verified their accounts – You will send an option "Resend invitation."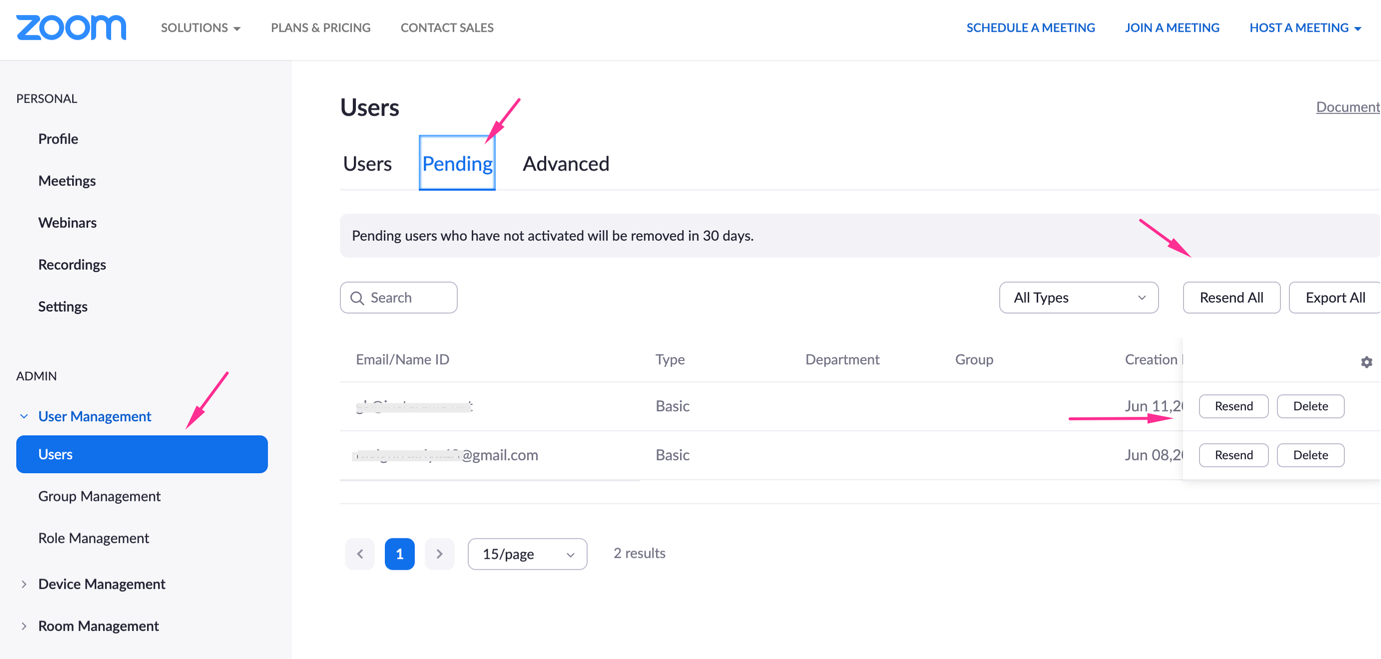 Can the student share the zoom link with an unpaid student to join the class?
If the student shares the link, the unpaid guest user cannot join the class because the system validates unauthorized access and rejects the guest user from entering the class. 
How will the Tutor/student receive the zoom appointment link for the scheduled classes?
They receive via email & can access the links from their dashboard as well. 
How can a Tutor use the whiteboard?
The Tutor can take advantage of all the tools and facilities that zoom avails—no restrictions on it. 
Can Tutor file share when taking the live class?
Yes, Tutor can use zoom's internal file-sharing tool to share files and docs with students. 
Other features available in zoom 
In meeting chat

Whiteboard

Annotations

File transfer

Screen sharing

Polling

Livestream to Facebook & youtube

Custom registration for meetings.