Wallet Feature.
1. The student  will add his card details at once from the add card option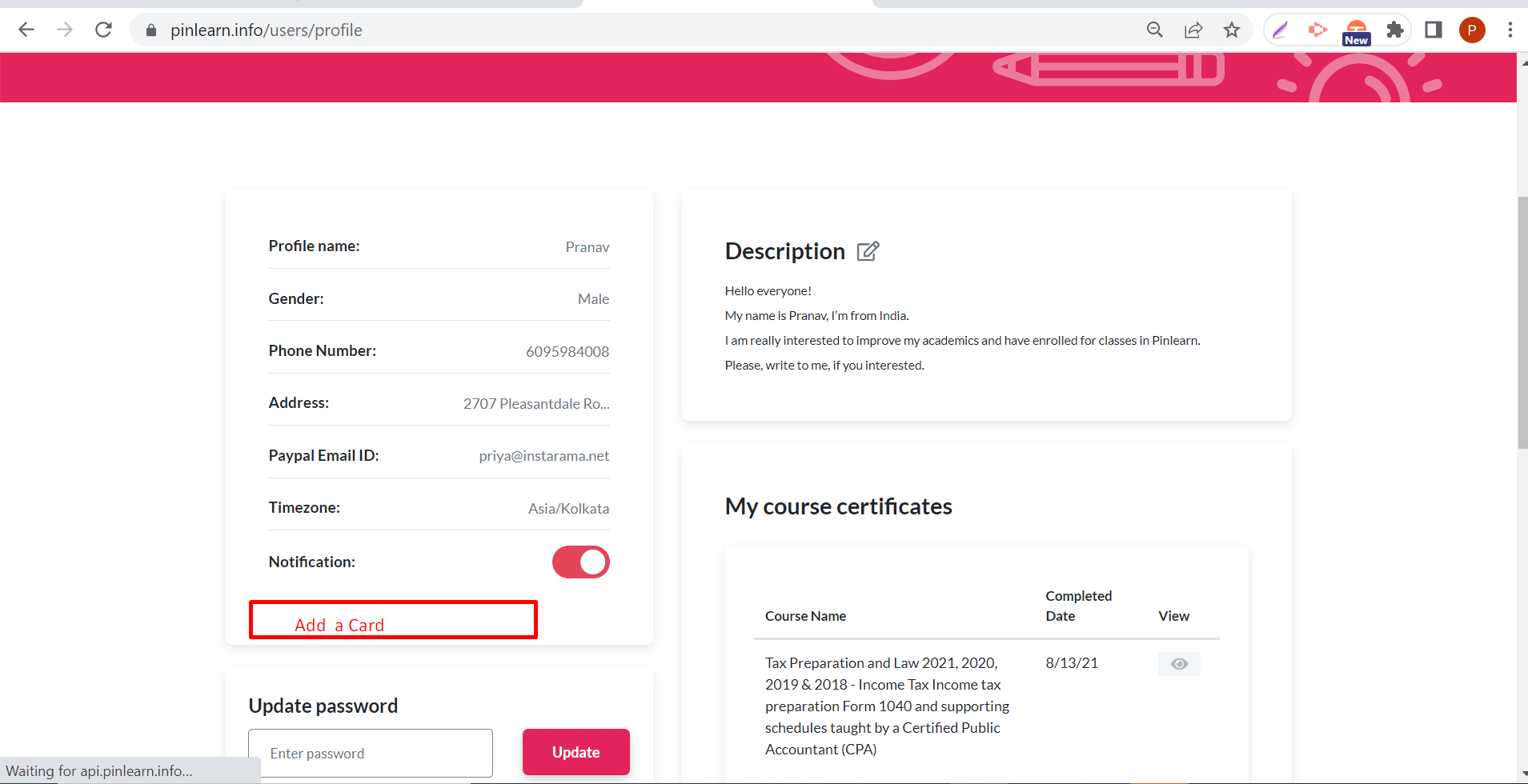 2. He can provide  his card details and save so from the registered card details, he can credit amount to the wallet
3. Student can add money to his wallet and make payments for his 1on1 class / group class booking / buy a course from the wallet balance. Don't have to use credit card.
The payment made will be deducted accordingly from the wallet.

3.The student can also apply coupon code for the specified  lesson and courses and get discounts for that particular class.
4.If the student request refund within 3 days, it will be sent sent to his wallet.
5.If the student cancels the class24 hours before the class, the amount will be sent back to his wallet
6. If the course is refunded, the amount will be credited back to his wallet
7. If the student has less wallet balance, then it will not allow to purchase a course/group class ,there will be a validation, "Wallet Balance is low to make a booking", so he needs to credit again.